Contact Us
Let's Record That Album!
Number 9 Audio Group: your one-stop-shop for everything recording. From professional studio recording to CD duplicating your recording project, we can even create the album art for you. Let's get chatting about your project today!
Office Address
222 Gerrard St East, Toronto,
Ontario M5A 2E8, Canada
Contact Us
info@number9.ca
416 348 8718
Hours of Operation
M-F: 10am – 5pm
S-S: Closed
About Number 9 Audio Group
Number 9 Audio Group has been providing professional audio services since 1981. Our Toronto recording studio is renowned for music recording with high profile clients (although no project is too small and none too big) and post-production (mixing and mastering). We also have complementary departments in pro audio rentals as well as CD duplication, DVD duplication, DVD authoring, graphic design, video production, and audio/video transfers. We also offer what we believe are the area's best recording courses. A quarter-century of industry experience has allowed us to hone our craft and develop versatile methods to professionally and adequately serve anyone who walks through our doors. Our main recording studio is comprised of two large isolated spaces: one is more useful as a "general purpose" space and has three isolation booths inside, while the other was custom-built for our beautiful 9 foot grand piano. If all you need is a quick edit and you don't require a full-scale recording studio, our production suite will fit the bill without running it up. You can be assured we will deliver the highest quality finished product for your recording project with a client list that includes the Barenaked Ladies, Rush, Amanda Marshall, K-os, Van Morrison and The Rolling Stones.
George Rondina
Managing Director | Producer
Commander and Chief, George Rondina founded Number 9 Audio Group in 1981. After years as a professional musician, George opened the doors at Number 9 Audio Group. His many years in the music industry makes him a top-notch producer. His tweaks can take your music to a radio-ready level. George believes in treating each client like family. Give Number 9 a call and be part of our recording family.
Aaron Fund Salem
Audio Engineer | Producer
'Aaron' is our main engineer. He comes to us with 5 years experience as a recording engineer beginning with high level voice over work (Arthur, Adult Swim, etc) varied all the way to Jazz, Rock, Country, Metal and more.
We gained Aaron in our Studio 306 merger, and we've never looked back.
Aaron is also a musician himself which awards you, the client, an added Producers ear for melodies and structure all in one package.
Brian Mcloughlin
Engineer
Brian is our front of line. He's the one that directs your call and gets your job done. 
He is our resident Hip Hop engineer who will be happy to design or mould your song idea to perfection. 
Bernardo Francisco Cisternas
Freelance Audio Engineer | Producer
'Bernie' is a highly skilled Audio Engineer with well over 15 years of experience. 
Bernie is confident taking on any genre, from heavy metal to sombre folk, he will deliver premium quality product sure to take your music to the next level. Come check out what we can do for you or click here to listen to some audio samples.
Cu / Denim Blù
Studio Manager | Engineer | Producer
Cu (Denim Blù) is an emerging Toronto-based music producer whose identity and music reflect the cultural mosaic that makes Toronto's music so universally-appealing. His music training and influence spans three continents having studied and created in China, the UK, and Toronto. The product is pure pop fantasy with emotional intrigue, drawing from blues, dance, electronica, and R&B elements.
Chihiro Nagamatsu
Audio Engineer | Producer
You can call her 'Chi.' Chihiro is originally from Kumamoto, Japan where she studied classical piano for over ten years. She started a career as a musician performing in bars and clubs in Toronto since 2013. She also attended Harris Institute to learn audio production and engineering. Chi's experience as a musician gives her a unique skill that many audio engineers wish they had; a total comprehension of the musician's point of view.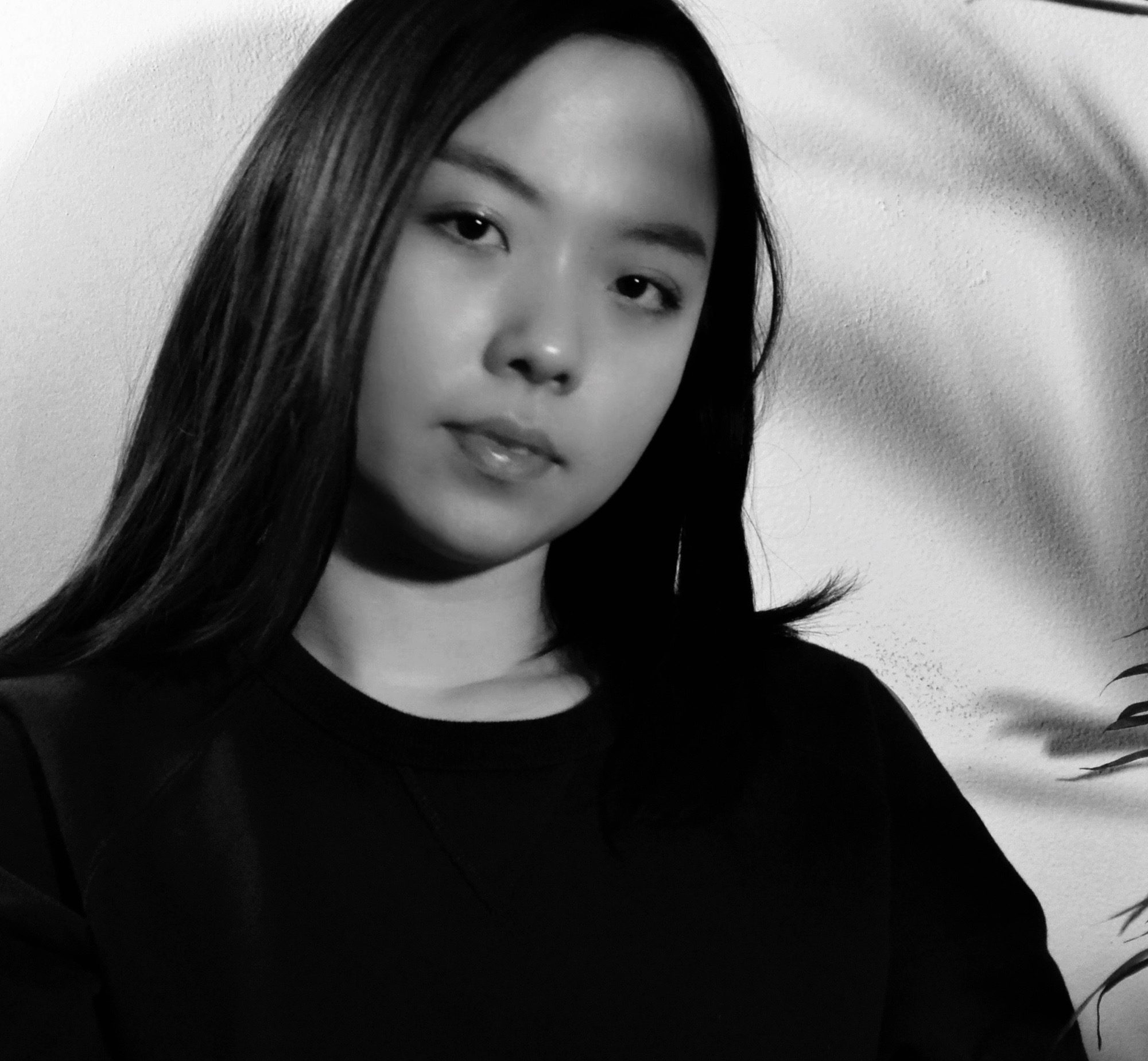 Caroline Zhu
Production Assistant | Accountant
Caroline is our production assistant who has a passion for both music and media production. As a Chinese-Canadian, multi-instrumentalist with a curious eye for synthesizers, she fell in love with the way music should sound after mixing and mastering. After graduating from Ryerson's media production program with a focus in audio, she aspires to be the next generation engineer who can elevates your sound to a professional level. 
What Our Clients Are Saying
I really enjoyed recording at Number 9. I knew I was in the hands of experienced professionals. I went back to Number 9 for CD manufacturing and website development – because I trust them. Everyone from the staff to the owner, George, treated me with respect and made me feel like I am every bit as important as their "star" clients. In a word, they provide quality service. In a world where home studios are a dime-a-dozen Number 9 is the "real thing".
Christine Tier
What Our Clients Are Saying
I have had the pleasure of being a part of numerous recording sessions at Number 9 Audio and based on my experience, George Rondina and his Staff run one of the most well equipped, professional Studios in the City of Toronto. The easily accessible Downtown location on Gerrard Street is fantastic with no parking issues, and once you are inside, you are welcomed with First Class treatment, in a clean, efficient, acoustically perfect facility.
On-Air Host | Q107/AM 640 Toronto Radio | Public Address Announcer | Toronto Maple Leafs | Air Canada
Andy Frost
What Our Clients Are Saying
You won't believe how great they are. I think we are very lucky, my daughter and I, to have found Number 9. (Thanks Google!). George was right; the Bechstein piano is indeed absolutely magnificent. A few days after our phone conversation, Anika my daughter had recorded her piano pieces and we walked away with a beautiful sounding CD. We cannot say enough good things about Bernie, who masterly engineered the whole project in record time.
We look forward to visiting Number 9 again soon. In the meantime, all the best to your wonderful team!
Alain Bousquet
Everything recording in one place.
Toronto's professional recording studio. Get your record to the next level with our state-of-the-art facility.
Learn audio engineering from industry experts. Hands-on learning, customized to you, one-on-one at your own rate.
Number 9 specializes in custom short-run CD and DVD duplication. Let's create the perfect product for your project.
Number 9 is Toronto's audio/video editing specialist. From MP3 and WAV to vinyl and cassette, we do it all.
Number 9 has loads of vintage keyboards and microphones, all of which you can rent out for your home studio.
Give your new CD a retail-ready feel with professional graphics from our Creative team. Let's get started!